The Orb of Kandra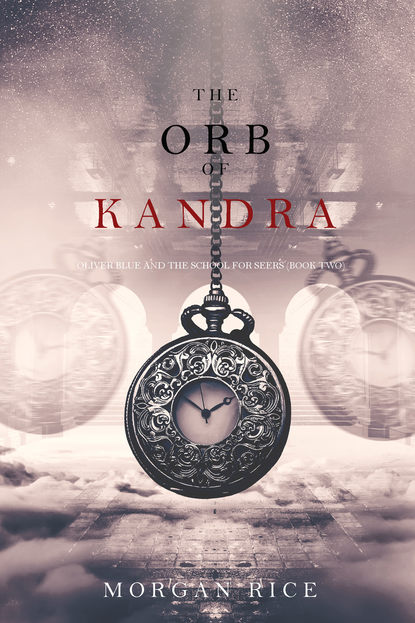 The Orb of Kandra
текст
Оценить:
0
"A powerful opener to a series [that] will produce a combination of feisty protagonists and challenging circumstances to thoroughly involve not just young adults, but adult fantasy fans who seek epic stories fueled by powerful friendships and adversaries."
–Midwest Book Review (Diane Donovan) (re A Throne for Sisters)
"Morgan Rice's imagination is limitless!"
–Books and Movie Reviews (re A Throne for Sisters)
From #1 Bestselling fantasy author Morgan Rice comes a new series for middle grade readers—and adults, too! Fans of Harry Potter and Percy Jackson—look no further!
In THE ORB OF KANDRA: OLIVER BLUE AND THE SCHOOL FOR SEERS (BOOK TWO), 11 year old Oliver Blue is back in the present day, racing to save Armando before his destined moment to die.
But when Oliver learns that the sacred Orb of Kandra has been stolen, he knows it is up to him—and him alone—to save the school. And the only way is to travel back in time, to the England of 1690s, and to save one very important person: Sir Isaac Newton.
The Obsidian School, meanwhile, has powerful seers of its own, and all are bent on Oliver's destruction. And when they enlist and transform Oliver's bully brother, Chris, it may just mean a fight to the death.
An uplifting fantasy, THE ORB OF KANDRA is book #2 in a riveting new series filled with magic, love, humor, heartbreak, tragedy, destiny, and a series of shocking twists. It will make you fall in love with Oliver Blue, and keep you turning pages late into the night.
Book #3 in the series (THE OBSIDIANS) is now also available!
"The beginnings of something remarkable are there."
–San Francisco Book Review (re A Quest of Heroes)


Читать онлайн «The Orb of Kandra»
Добавить отзыв
Спасибо! Ваш отзыв был отправлен на модерацию.