A Throne for Sisters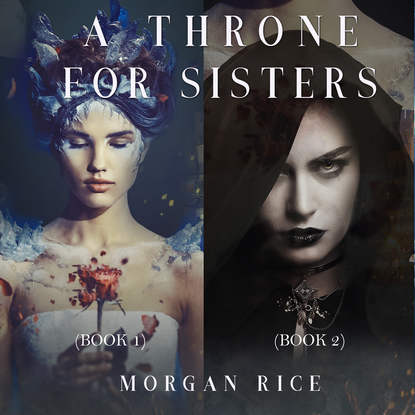 Слушать онлайн
Для продолжения необходимо купить аудиокнигу
A Throne for Sisters
аудио
Оценить:
0
"Morgan Rice's imagination is limitless. In another series that promises to be as entertaining as the previous ones, A THRONE OF SISTERS presents us with the tale of two sisters (Sophia and Kate), orphans, fighting to survive in a cruel and demanding world of an orphanage. An instant success. I can hardly wait to put my hands on the second and third books!"
–Books and Movie Reviews (Roberto Mattos)

A bundle of the first two audiobooks in Morgan Rice's new fantasy series A THRONE FOR SISTERS (A THRONE FOR SISTERS and A COURT FOR THIEVES). Here are two bestselling novels, all in one audiobook, which offer a great introduction to the A THRONE FOR SISTERS series.

In A THRONE FOR SISTERS (Book one),Sophia, 17, and her younger sister Kate, 15, are desperate to leave their horrific orphanage. Orphans, unwanted and unloved, they nonetheless dream of coming of age elsewhere, of finding a better life, even if that means living on the streets of the brutal city of Ashton. Sophia and Kate, also best friends, have each other's backs—and yet they want different things from life. Sophia, a romantic, more elegant, dreams of entering court and finding a noble to fall in love with. Kate, a fighter, dreams of mastering the sword, of battling dragons, and becoming a warrior. They are both united, though, by their secret, paranormal power to read other's minds, their only saving grace in a world that seems bent to destroy them.

In A COURT FOR THIEVES (A Throne for Sisters—Book Two), Sophia, 17, finds her world upside down as she is cast from the romantic world of aristocracy and back to the horrors of the orphanage. This time the nuns seem intent on killing her. Yet that doesn't pain her as much as her broken heart. Will Sebastian realize his mistake and come back for her? Her younger sister Kate, 15, embarks on her training with the witch, coming of age under her auspices, mastering the sword, gaining more power than she ever imagined possible—and determined to embark on a quest to save her sister. She finds herself immersed in a world of violence and combat, of a magic she craves—and yet one that may consume her.

A THRONE FOR SISTER is a dazzling new fantasy series rife with love, heartbreak, tragedy, action, adventure, magic, sorcery, dragons, fate and heart-pounding suspense. A page turner, it is filled with characters that will make you fall in love, and a world you will never forget.

Book #3 in A THRONE FOR SISTERS is also available!
Скачать бесплатно книгу «A Throne for Sisters»
Добавить отзыв
Спасибо! Ваш отзыв был отправлен на модерацию.